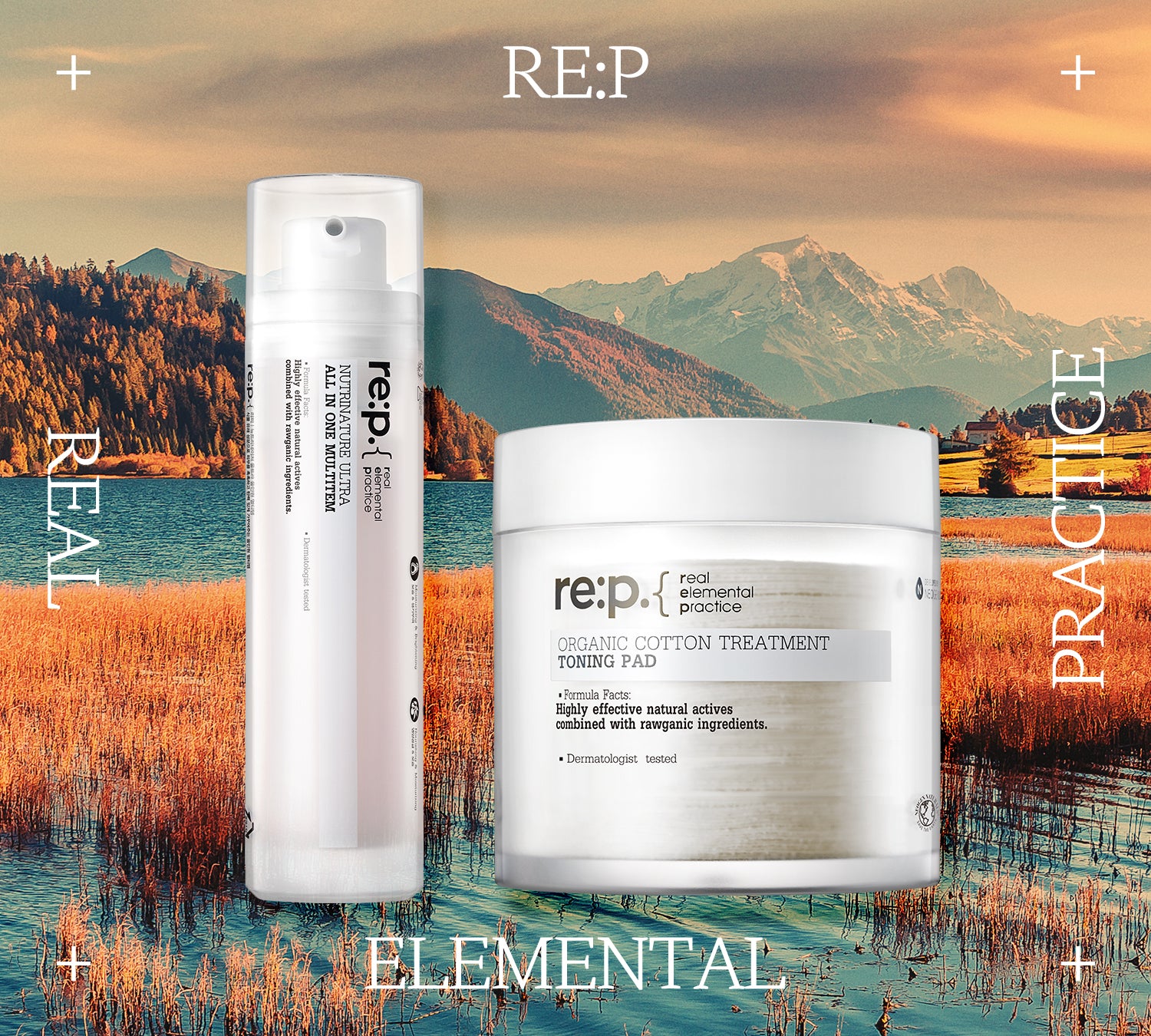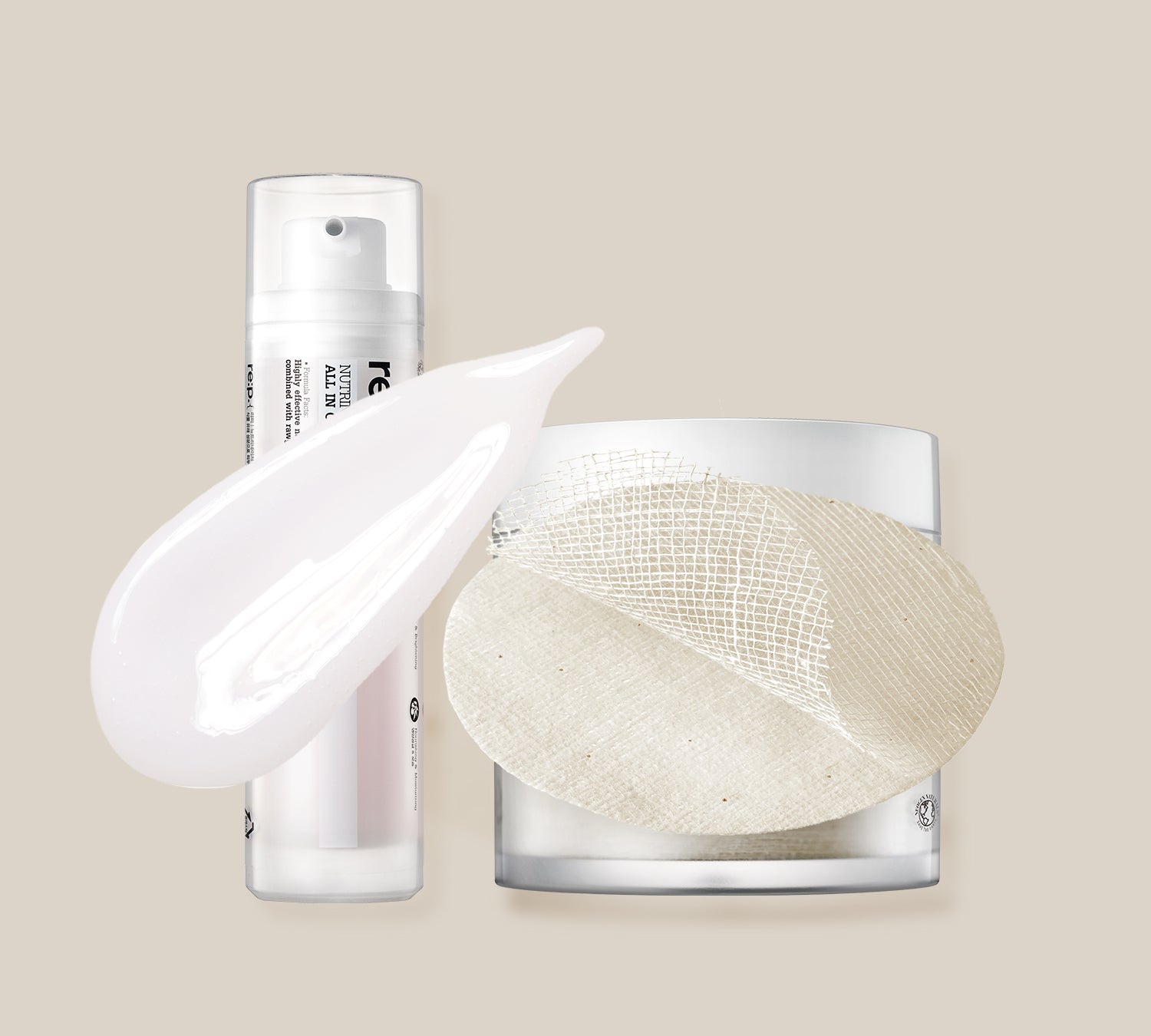 Description
Formulated without
Summer Set is a lightweight skincare set that will help you to shorten your skincare routine and to relax your skin on a hot summer.

Re:p Organic Cotton Treatment Toning Pad 4.39 oz / 130ml (90pads)

Quench your skin with organic herbal water that delivers an optimal skin boost! Organic cotton toning pads with a soft mesh side lightly removes all impurities while moisturizing and nourishing for clearer and cleaner skin!
DETAILS
Natural organic cotton toning pads that provides light removal of dead skin cells while toning the skin back to its healthy balance. Soft but unique lattice structure cotton pads soaked in a herbal water formula provides skin boosting and toning benefits that leave your skin feeling refreshed and refined.
130ml (90pads) / 4.39 oz

Re:p Nutrinature Ultra All-In-One Multitem 3.3 oz / 100ml

This multi-tasking skin care item saves our time and efforts of applying toner, essence, and emulsion! All-in-one multitem formulated with natural ingredients boosts skin condition and oil&moisture balance for healthy and vitalizing skin.
DETAILS
All-in-one multi-performance skincare that delivers the functions of a toner, essence, and emulsion in one. The naturally-derived ingredient formula helps adjust the oil&moisture balance in the skin to achieve an overall improved skin condition and a more revitalized skin tone.
100ml  / 3.3 oz
 
HOW TO USE
After cleansing, take one pad to gently wipe across the face to tone your skin back to it's natural, healthy PH balance. Use after cleansing both in the AM and PM or as needed. Pump an adequate amount of Multitem to gently apply in light patting motions using clean hands.
 
Benzyl Alcohol, Aluminum, Animal Derived Ingredients, Artificial Coloring, Artificial Fragrance, BHA(Butylated Hydroxyanisole), BHT(Butylated Hydroxytoluene), Chemical Sunscreens(Oxybenzone), Coal tar, EDTA, Ethanolamines (DEA/TEA/MEA/ETA), Formaldehyde, Methyl Cellosolve or 2-Methoxyethanol, Methylchloroisothiazolinone and Methylchloroisothiazolinone, Mineral Oil, Parabens, PEGs, Petrolatum and Paraffin, Phenoxyethanol, Rescorcinol, Retinyl Palmitate, Silicones, Sulfates, Toluene, Triclosan and Triclocarban